WE UNDERSTAND. LISTEN. INNOVATE.
BECOME A BOSIO SPECIALIST
At Bosio we always want to meet interesting and ambitious people with special skills and knowledge. We value professionalism, teamwork, engagement and creativity and strongly support the culture of continuous learning.
We realise that the key for success lies in motivated an professionally trained employees. Awareness, commitment to work, quality, innovation, good and fair relationships are the core values of Bosio. We invest in development and promotion of employee education, especially in the field of technical training and foreign languages.
MENTORING & CAREER DEVELOPMENT
Knowledge, experience and employee motivation are essential to Bosio's growth,m so we carefully plan the recruitment of new employees, their introduction to work, and their personal and professional development. At Bosio we are always furthering our knowledge.
For every new employee we offer mentoring programs, which have become an essential staff development tool. A strong mentor-mentee relationship can help new and existing employees learn the ropes from a veteran, while also helping the more seasoned worker see solutions and approached to company initiatives from a fresh perspective.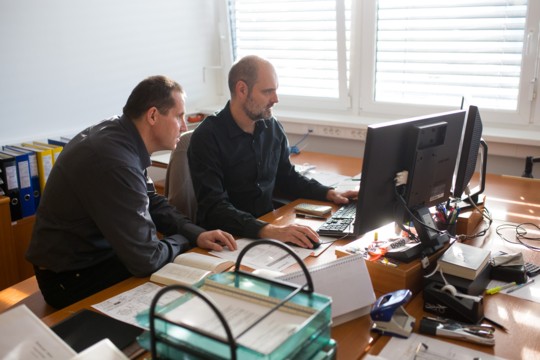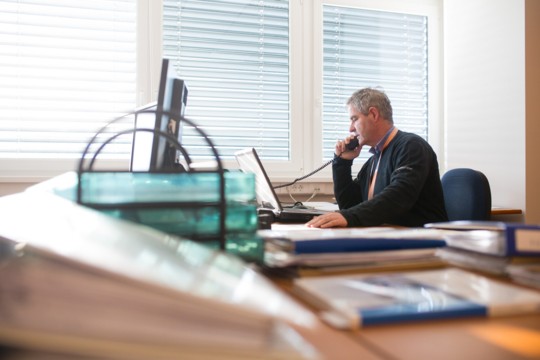 EMPLOYMENT PROCESS
Employment process at Bosio is composed out of 7 steps:
Review of prospective employee applications.
Interview in HR with candidates that meet job conditions.
Psychological testing.
Second round of interviews with candidate shortlist.
Further rounds of interview if required.
Selection of best candidate and notification of other candidates of the decision.
Employment of selected candidate.
JOB VACANCIES
We are currently looking for pipe fitters, electricians, work preps, mechnical design engineers.
Please send your CV and cover letter via email to:

info@bosio.si