BOGIE HEARTH FURNACE
Our bogie hearth furnaces have a wide range of application purposes. They can be used in:
Steel industry
Reheating
Foundries
Aluminum industry
Ceramic industry
For our customers we develop, design and manufacture furnaces with and without protective atmosphere. Depending on requirements for the load we offer various types of furnaces with supporting auxiliary equipment where need be.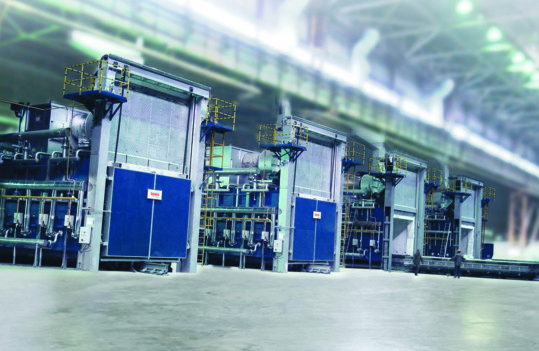 Bosio bogie hearth furnaces are often used for heat treatment such as:
Annealing
Tempering
Normalization
Hardening
Drying
Aging
Homogenizing
Most of out furnaces can be offered with single or double doors with single or double bogies to meet the customer's requirements.
An intermediate door to divide a large furnace in two parts can also be designed, if desired.