TAILORED MANUFACTURING OF HEAT TREATMENT SOLUTIONS
At Bosio we develop, plan, construct and manufacture industrial furnace solutions in our own manufacturing facility, according to the specific wishes of our customers.

Founded in 1990, company Bosio is a world-renowned manufacturer of heat treatment equipment and technology. We offer advanced and tailor-made solutions, characterised by high engineering, that ensures functionality, safety and convenience of the products.
Since 2012, Bosio is a member of the international holding Aichelin Group and therefore has access to the global sales and service network.
Our key competitive advantage lies in three factors:
References, since we have more than 1.500 successful projects behind us in over 25 countries around the world.
Customer-oriented solutions, meaning we take time and listen to our customers and understand their challenges.
Pioneering spirit, since we are renowned for our flexibility, speed and high adapatability to quickly respond to customer needs.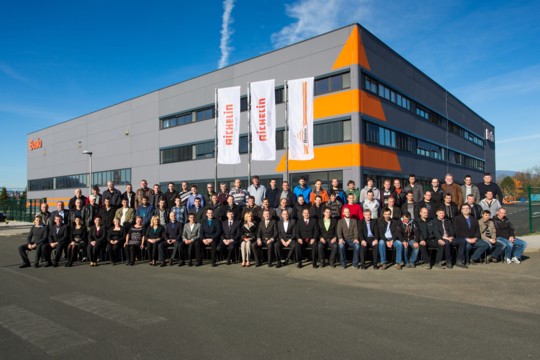 Bosio product and services scope:
Industrial furnace solutions; horizontal or vertical reheating furnaces up to 1.350°C for foundries or forges, used for rotors or pipes up to 25 meters, heat treatment furnaces for sheet metals and metal rods, furnaces for heat treatment of metal pipes, equipment for heat treatment of metal parts in automotive industry or manufacturing of railway wagons, furnaces for treatment of copper products and other treatment of non-ferrous, among them also aluminum, metals.
Industrial washing machines for washing of metal parts or after hardening in oil.
Industrial load handling solutions and manipulators for manufacturing plants.
Quenching equipment (horizontal or vertical), including but not limited to, quenching tanks and sprayers.
After sales, retrofits, service and upgrades of new or existing furnaces and equipment.