Rotary Hearth Furnace
We offer gas fired or electric rotary hearth furnaces often used in forging industry or for hardenig.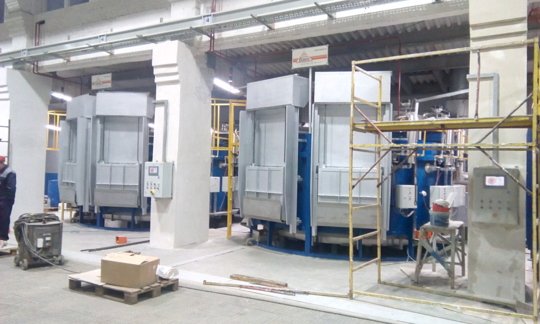 Our rotary hearth furnace design was especially developed with combining the best of two worlds - continuous and chamber furnaces.
Rotary furnaces ensure continuous work flow and compact design, which uses minimum floor space.
Key advantages of Bosio rotary furnaces:

Economical
Low consumptiuon
Safe to use
Conformity with world standards
Easy to use
Low maintenance